El Projecte
ERASMUS

a la nostra Escola

En aquesta pàgina podràs trobar  la informació global del projecte ERASMUS i també l'accés a cada MEETING amb el que fem, com ho duem a terme i quan. Si tens dubtes o vols més informació del funcionament del projecte ERASMUS, pots escriure a marga.miret@sitges.epiaedu.cat
Make use of the English language as a communication vehicle.

Reinforce awareness of European citizenship and learn about other European educational systems.

Work competently from a situation or problem to be resolved, autonomously and in group, being the art the communication tool of the work or final result. Ex Art-Design- Society / Surroundings-Landscape-Drawing / Biology- Chemistry-Drawing / Social Problems-Cinema / Mathematics-Architecture-Drawing.

Create a document with good practices in the field of competence work to share with the European educational community through the product platform.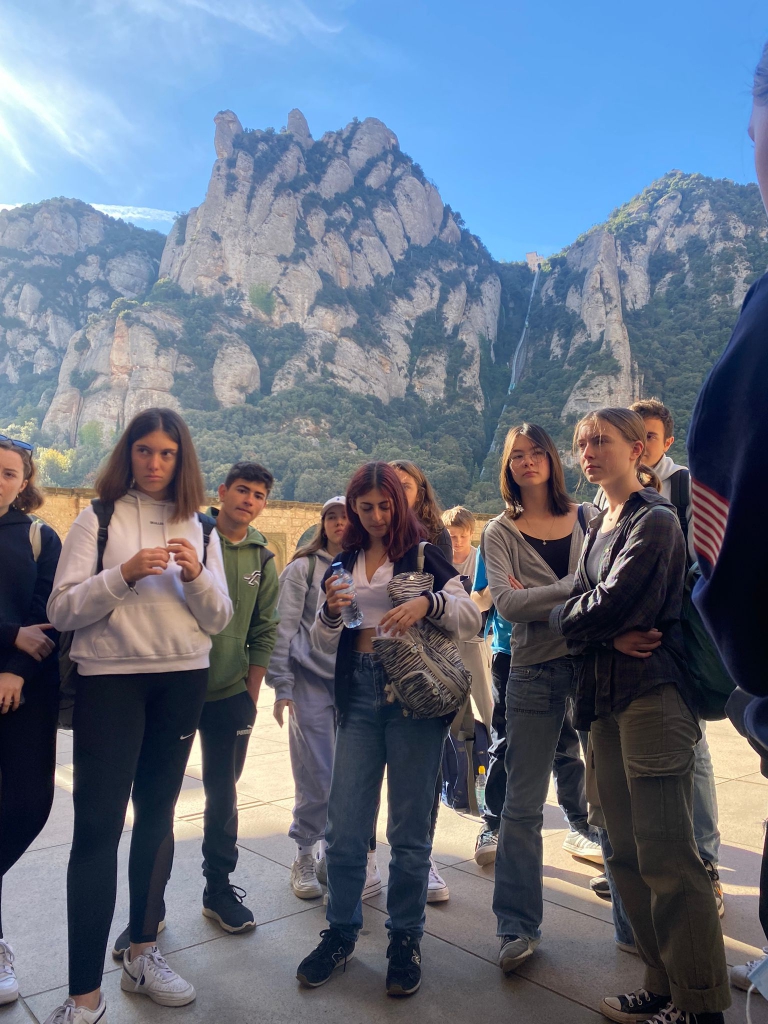 •Our porject is an international Erasmus + K219. Co-financed by the EU. It is a multilateral project, we do it with other 5 European schools in Germany, Holland, Italy, Latvia and Sweden.

• The students that participate are of ages between the 15 and the 17 years. In our school participating students are 1st Batxillerat.

• The students who now study 2nd year baccalaureate traveled the past academic year, host foreign students in November 2017.

• Students who are currently under 1st term will travel this course in January and may 2018, host foreign students in November 2017.

• Participate a total of 28 students of the Baccalaureate of our school and a team of 4 teachers.

• The name of the project is WISE: Weaving Interdisciplinary Strands through Europe. In Sitges we will work on interdisciplinarity through design, culture and art.
Istituto Magistrle Statale L.Pietrobono. Italia

Imara Garisa Kökneses visuskola. Latvia

Copernicus Gymnasium. Löningen. Germany

Mark gymnasieskola. Sweden